Our training class is for Illinois Only (REGISTER)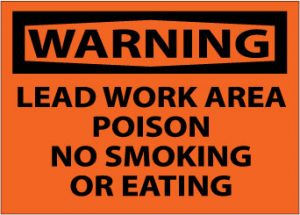 Topics:
State & Federal Regulations & Guidelines;
Lead Hazard Issues & Health Effects; Exposure Measurements;
Legal & Insurance Issues;
Hazardous communications & Material Safety Data Sheets;
Project Site Preparation/Containment;
Project Specifications; Cost Estimation; Project Management; Supervisory Techniques;
HUD Protocol for Lead Dust and Soil Sampling; Cleanup & Clearance Protocols;
Waste Disposal & Transportation; Site Characterization
Developing & Implementing a Safety & Health Plan.

Supervisor Refreshers:

8 Hour Illinois Refresher course. OSHA and some states require yearly re-certification of all certified Lead Abatement Supervisors.
The purpose of the re-certification requirement is to bring experienced personnel up to date on new regulations and other developments in the rapidly changing field of Lead Hazard Reduction.
A Credit Card payment is required to reserve your space in class.